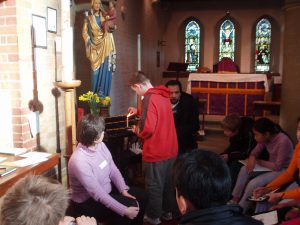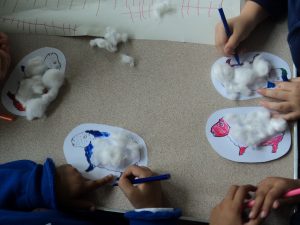 Is local churches, supporting and delivering outstanding RE teaching in local schools.
It is headed by  Caroline Jennings, Helen Strong and Liz Walker who enable volunteers from the local clergy and churches to work in churches and schools to deliver the Christianity aspects of the locally agreed syllabus for RE to children.
We invite schools to look around the churches to get a feel for places of worship. We go into schools and to run their RE lessons and this year we visited 6 of the Caversham schools, led 33 sessions and taught over 1300 Caversham Children about our faith.
Our volunteers are also able to come and talk to the students about the Christian faith and lead lessons.
We can host "Ask the Christian" or "Ask the clergy" sessions.
And you can hand over the tricky bits of the RE Syllabus on Christianity.
if you would like to volunteer or book one of the team leaders to speak about RE Inspired at your church please complete the request form on the contact page.